durable agricultural and farm structures
Agricultural Buildings in the Sioux City Metro Area
Agriculture is as broad and diverse as the heartland itself. From the smallest family homestead to SMBs to bigger agribusinesses with multinational aspirations, it's all here — and each has its own use cases and structural needs. Farm and agricultural buildings from a post-frame contractor in the Tri-State area are an ideal place to start since they give you the flexibility you need now and the durability you'll appreciate later.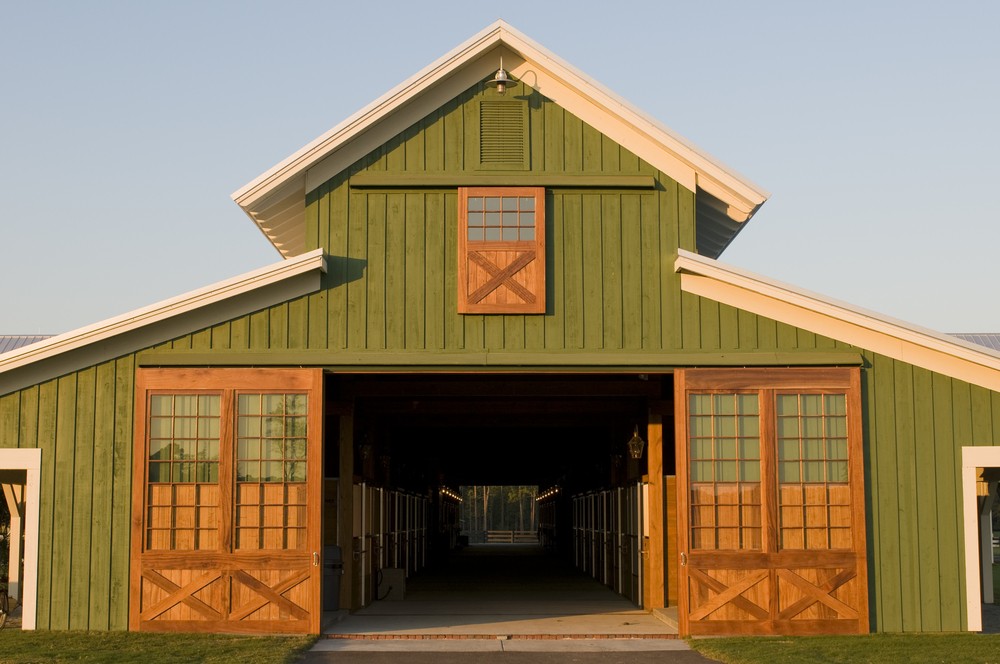 Types of Agricultural Buildings We Build
The custom design brings with it several benefits, and our experience benefits you as well.
Flexibility, since we can customize for use cases ranging from the organization for implements and equipment, climate-controlled storage buildings, or a space flexible enough for a fleet of trucks and tractors, with attached workshops and service areas.
Efficiency, since an interior customized to your needs and workflow, speeds up your processes.
New possibilities to grow your business, like classroom space, a gift shop, or a farm-to-table restaurant onsite, either attached to an existing structure or as a standalone; the only limit is your imagination.
Full compliance with the city and state building codes and regulations in the Tri City area.
EXPLORE THE POSSIBILITIES
Agricultural Building Design Considerations
We're tempted to say that your imagination is the limit, but we're aware that you've got a budget to stick to, and the land on which you're building is finite. So a bit of advanced planning is important to ensure you get what you need without breaking the bank.
Purpose
Your first question should always be "What do I need this building to do?" If you're replacing an existing structure, think of its deficiencies. If you're adding to an existing structure, or to a property that already has other buildings on it, consider your needs and how you can make the most of the space you have. And if you're adding because of growth — now, or planned for the future — let us know that, too, since that raises other important questions and design concerns.
Add-Ons
Unlike some of our competitors, we deliver a turnkey building. That means that the day we're done is also your move-in day. From finishes to fixtures, we strive to ensure you're getting a complete solution. So if there are things you have in mind beyond the building envelope, tell us; we'll incorporate those into your design, and our build. A few things to consider:
Lighting, including how you want to combine available light with electric light.
Electricity, especially if you'll be running machinery, power tools, or other equipment.
Any storage you'll need, as well as the number and types of things you'll be storing
Any workspaces you might like to have for post-frame workshops
Any specialized equipment, including lifts, gantries, compressors, and the like
Other needs, including climate control, ventilation, or fire suppression
Budget and Timeframe
Post-frame building financing can be complex, and your budget may be tight. But at the same time, you may also have a timeframe by which you want your building completed. Those concerns, in turn, need to be balanced against design and siting considerations, permits, inspections, and much more. Not to worry — we're here to assist with all of it!
Why Work with Koskovich and Murphy Developments?
Koskovich and Murphy Developments works with farmers and ranchers across the agricultural spectrum to provide buildings that fit their specific needs — on their timeline and to their standards. Our materials are of the highest quality and come with a 40-year about warranty, further backed by a full range of post-frame building maintenance and repair services. We know that building a farm or agricultural building takes forethought, care, and smart design to function at its best, which is why we promise to guide you every step of the way. From the first design to the last nail, we will be there to ensure your highest satisfaction.